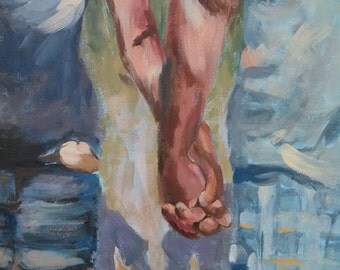 It was crowded. It was hot. Their hands softly touched each other in what resulted in a stare.
A stare that mixed blue and green together. Souls becoming one and rising. It was a feeling both could not understand yet they wanted to explore.
As the crowd parted, they each glided toward one another, beginning an adventure that would never end.
---
I had meant to post this but I was busy. Enjoy!! 🙂
Short Story © The Reading Girl